Reopening 14th July 2020
---
To all of our customers,
We will be reopening on Tuesday 14th July 2020. We look forward to seeing old and new customers again, providing luxurious and relaxing treatments.
To allow us to do this safety we have had to implement some new salon rules which are listed below. We have also made some changes to the salon and procedures to provide a safer environment which include amongst others increased PPE, ventilation and cleaning.
---
If you are feeling unwell or suspect you may have Covid-19 please do not attend your appointment. You will not be penalised for cancelling

---

Please arrive on time, we will be operating a 1 in 1 out policy for now

---

You will be asked to sanitise or wash your hands on entry to the salon

---

Please come alone to your treatment, sadly this means no children or friends for now. However if you would like to arrive with a family member or friend who is also having a treatment after/before yours this is fine.

---

You may wear a mask for your treatment but do not have to, if you decide that would like to wear and do not have one we can provide you a disposable mask for 50p

---

The contact information we have on file for you may be used for track and trace

---

We will be able to provide water as a refreshment only for now

---

At this time we will not be offering any treatments where contact with the face is necessary
Look forward to seeing you soon.
Regards
Nicola Hart
Manager
---
Welcome
Your local salon retreat. Situated at the Idyllic Ingles Cottage in the heart of Folkestone, Kent. Influences and styles are fused from Europe and Asia, an Exotic Fusion taking you on a journey of relaxation and luxury. Specialising in Massage, Holistic, Waxing, Facials, Manicure & Pedicure. You will be greeted by one of our experienced staff and offered a drink from our selection of juices, fine teas and coffees as your treatment requirements are discussed. Relax, unwind and revitalise while experiencing the purest natural products, massage and holistic techniques.

Come visit it us at Ingles Cottage, visit our online bookings page or call for more information. We are located in Ingles yard off Jointon Road, 7 mins walk from Folkestone Central and 10 mins walk from Folkestone West. Customer parking is available on site.

We accept payment via cash or card including contactless.

Enquiries for same day appointments are always welcome. Services
Massage Manicure Pedicure Waxing
---
---
Products by THANN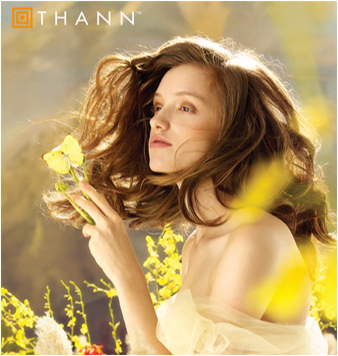 We are a very proud to offer the prestigious THANN range of natural Thai beauty products and treatments, the ultimate in luxury with an exotic flair.
THANN is a range of natural skincare products formulated from botanicals derived by combining the art of natural therapy with the modern dermatological science.